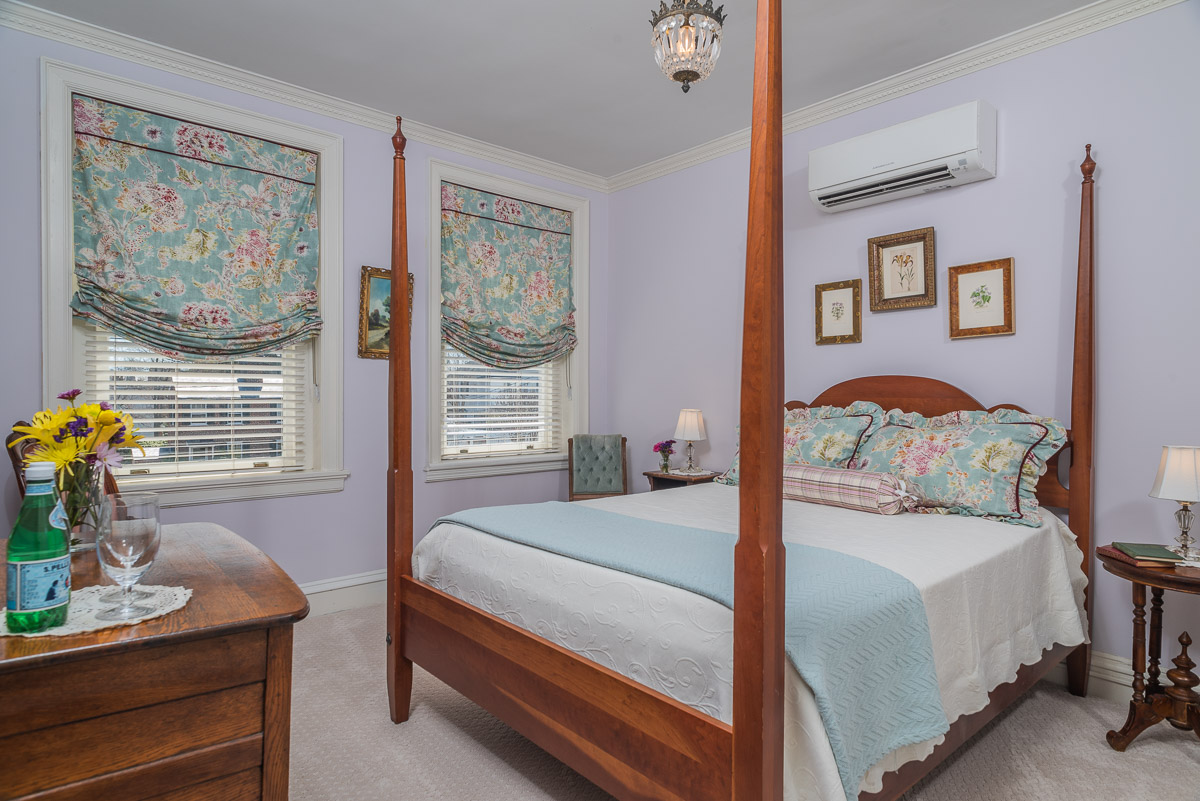 Weekday $130
Weekend $155
This brightly decorated room is sure to lift the spirit and refresh the soul with its four-poster queen-sized bed overlooking a scenic view of the neighborhood and the garden patio along the side of the Inn. The 1930s bathroom fixtures and tile work in the room's private bathroom enhance the historic charm. This is a favorite choice for our business travelers due to its quiet location.
Stay Up to Date with The Kenmore Inn!
Join our mailing list to to see what's happening at The Kenmore. You'll get a head start for reserving your seat at our wine dinners and special events. Take advantage of our monthly deals, from free appetizers at our restaurant to rooms in our inn.