Every Thursday. Eat. Drink. Listen. Enjoy.

Live Music at The Kenmore
January 18th- Jon Wiley with Mike Echols and Toby Fairlchild
Nationally touring musician and Fredericksburg native, Jon Wiley,
comes home for a rare evening of blues and improvisational music,
featuring Toby Fairchild and Mike Echols.
January 25th- Karen Jonas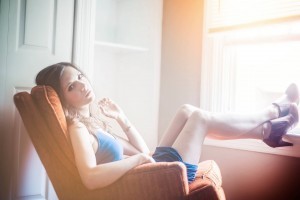 Join The Kenmore Inn in welcoming back local legend Karen Jonas and her guitarist/collaborator Tim Bray!
Karen's intensely personal songwriting first grabbed national attention with the release of her critically acclaimed 2014 debut album Oklahoma Lotter. Years of non-stop touring have produced a smoldering live act that's left audiences breathless across the country with her latest album, Country Songs.
You're going to want to call as soon as possible to secure a table! Karen brings a crowd! Can't wait to see you here! 540.371.7622
February 1st- Justin Trawick Album Release Show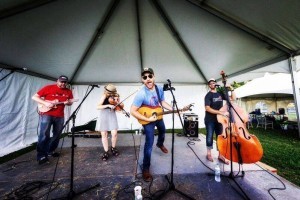 Justin Trawick and The Common Good's debut record, "The Riverwash EP", exemplifies the raw emotional live sound Trawick and the band have cultivated over the years playing in clubs and festivals up and down the East Coast. With instrumentation consisting of acoustic guitar, upright bass, fiddle, mandolin, and pedal steel, the band's live performance plays fast and loose with the "Americana" genre, performing heartfelt ballads followed by raucous bluegrass melodies and even moments of hip hop verses.
February 8th- Revelator Hill
Awe-inspiring master guitarist and vocalist Bobby Thompson is no stranger to the blues and rock world. He cut his teeth learning to play in the old blues clubs of D.C. from the likes of Bobby Parker. After honing his craft as a much sought after support man, Thompson decided to step out as a solo artist, releasing three albums since 2011. With his smooth, gripping vocal stylings and his perfect musical taste on anything with a string, Thompson is what's referred to as a "musician's musician". Considered a "must see" act of the Northeast region, Bobby was nominated for the D.C area Musician of the Year award in 2015.
February 16th- EP Jackson Songwriter Showcase
EP Jackson hosts an intimate evening with local Performing Singer Songwriters. Join these three talented artists as they share their songs in a songwriter round!
Join us for dinner, the restaurant opens at 530 and make a reservation by calling 540.371.7622
Febraury 22nd- Bruce Middle with Jon Wiley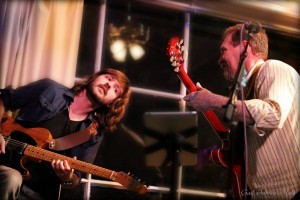 Join us for the guitar styings of Bruce and Jon! Great song writing, storytelling and covers of classics.
Restaurant opens at 530 so come in for dinner and a show! Call to make your reservation at 540.371.7622