Fredericksburg's Most
Charming Historic Inn
Welcome to the Kenmore Inn

Intimate. Romantic. Elegant.
Once a private residence, our Princess Anne Street inn effortlessly pairs the intimacy of a bed and breakfast with the services of a boutique hotel and the memorable venue for events. With its lush tranquil bricked patio, original hardwood floors and breezy front porch, the Kenmore Inn invites a historically rich Fredericksburg experience. Encounter our romantic retreat in the heart of Fredericksburg, delighting first-time visitors and charming return guests.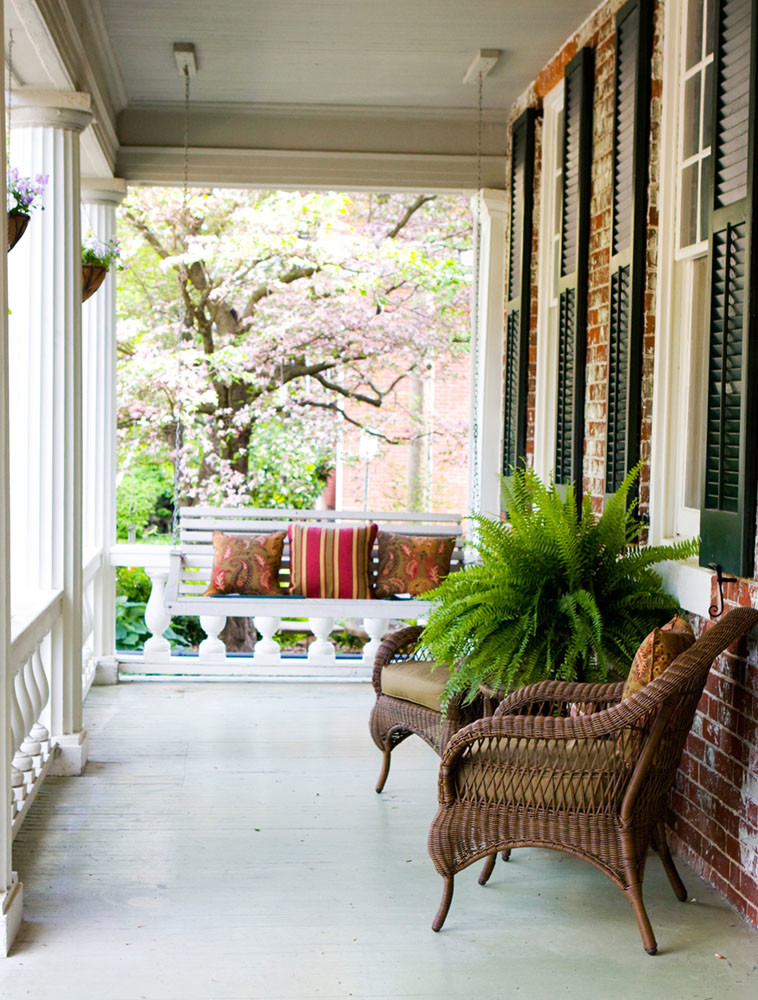 See What's Happening

This Week at The Kenmore Inn
Apr201816
It's not too late to get a seat at our first wine dinner of 2018 this Wednesday, April 18th! Executive Chef Anne Johnson has created five, delicious courses based off an "Italian Garden" theme. Hopefully the weather will be just right for an evening on our patio.

On Thursday, April 19th, we are welcoming Justin Trawick! With a wide variety of musical ability, he and his band will be performing heartfelt ballads followed by raucous bluegrass melodies and even moments of hip hop verses.

"Beautiful older home..."
Large archways to dining room. Rooms are small but very comfortable. Breakfast was nicely presented. (Great French toast.) Receptionist most helpful and gave us an upgrade to luxury room.... Plenty of parking available. Restaurant on site has nice menu if staying in. We would definitely stay there again. Great visit! 5/5
-Janet S
"Great Historic Inn"
The Inn was very nice. Everything you need is right in the Inn itself. The staff in the basement bar is very nice. It is a great location to tour old town Fredericksburg. My wife and I had a great time just touring the inn itself. I would recommend it to any couples.
-Marvin19642017
"So refined!"
I was in Fredericksburg for an overnight business trip. Could have stayed at a chain hotel--but why? The Kenmore Inn sits in a lovely part of town--one block from the Mary Washington's house, a few blocks from the banks of the Rappahannock. Lovely bedrooms and common areas. Ah, yes, and that exquisite French Toast in the morning. Quiet, peaceful, dare I say Zen-like? Did I really want to spend my evening hours listening to semis pulling into a freeway exit motel/all night diner/gas station? Take my advice: go into town and stay at the Kenmore Inn. You just might not leave, though...
-BassSherpa

Stay Up to Date with The Kenmore Inn!
Join our mailing list to to see what's happening at The Kenmore. You'll get a head start for reserving your seat at our wine dinners and special events. Take advantage of our monthly deals, from free appetizers at our restaurant to rooms in our inn.