"Harvest" Wine Dinner

October 3rd, at The Kenmore Inn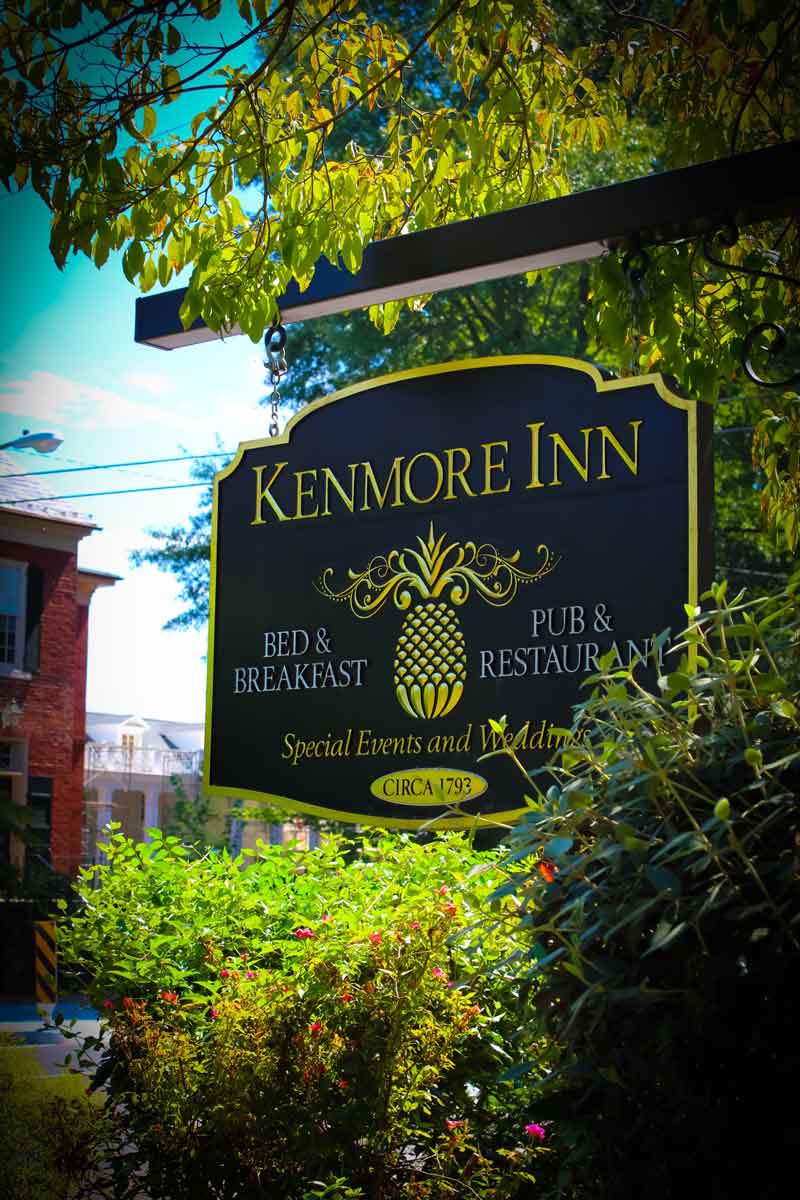 Change is always refreshing. The Kenmore Inn welcomes not only the colder temperature and falling leaves, but also the delicious foods that come with a new season.
Our new executive chef, Chris Justice, has prepared a mouthwatering menu for our first wine dinner of fall. Come and meet Chris, but more importantly, taste his cooking. We will also be joined by Brandon Hamlett from Republic National Distributing. Brandon knows his wine and loves to explain the nuances of his selection.
Prices are $85 per person, not including tax and gratuity.
Reservations are limited and required.
Call now to reserve your seats! 540-371-7622
Everything we know is everything you taste.
Pan Seared Diver Scallops Served with Heirloom Tomato Salad and Cucumber and Horseradish Gelee
Domaine Laroche, Chablis Saint Martin 2017
Chardonnay from Burgundy, France
Apple and Acorn Squash Bisque with Duck Breast Pastrami and Buttermilk Blue Cheese
Copain, Anderson Valley Pinot Noir Les Voisins (2015)
Pinot Noir from California, United States
Steak and Lobster, Pan Seared Dry aged Ribeye and Lobster Ravioli with Arugula Pistachio Brown Butter Sauce
Torres (Sp), Penedès Cabernet Sauvignon Mas La Plana (2011)
Cabernet Sauvignon from Catalonia, Spain
Mediterranean Spiced Lamb Chop Served with Braised Napa Cabbage and Roasted Red Beet Puree
M. Chapoutier, Crozes-Hermitage La Petite Ruche Rouge (2015)
Syrah from Rhône Valley, France
Red Wine Glazed Roasted Pears with Dark Chocolate Cake and Candied Hazel Nuts
M. Chapoutier, Banyuls (2016)
Grenache from Languedoc-Roussillon, France

Restaurant Hours
Sunday Brunch: 11:00-2:30
Mon - Tues: Closed
Wed: 5:30-9:00
Thurs - Sat: 5:30-10:00
Bar Hours
Wed - Sat: 4:30 - 11:00+