Argentina Wine Dinner

May 16th, at The Kenmore Inn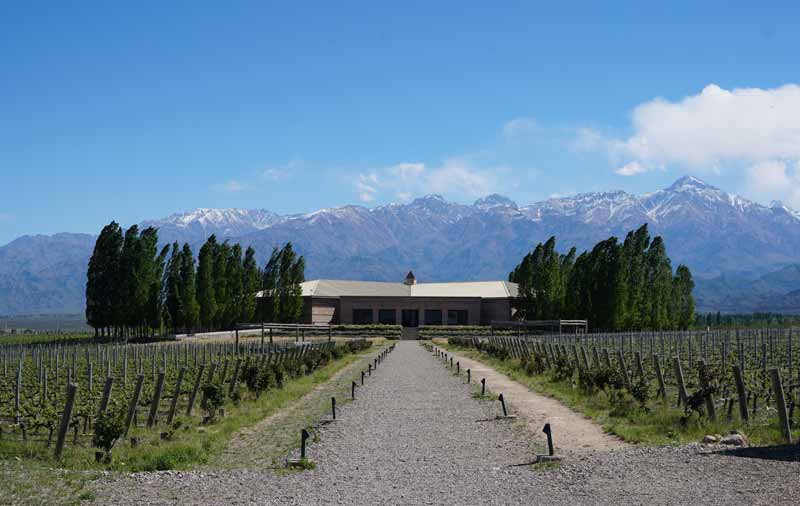 This months wine dinner will highlight the tastes and flavors from Argentina. Executive Chef, Anne Johnson, is proud of her 5 selected courses and is excited to share these South American dishes.
We will be joined by Country Vintner to present wine pairings and discuss the subtleties of our selections.
Prices are $70 per person, not including tax and gratuity.
Reservations are limited and Required.
Call now to reserve your seats! 540-371-7622
Everything we know is everything you taste.
Pear Braised Pork Empanadas
Served with Spring Mix & Citrus Vinaigrette
Catena Appellation Tupungato Chardonnay, 2015
Mendoza Province, Argentina
Apple & Anise Braised Duck Thighs
Inn Made Tostada & 'Berry De Gallo'
Catena Alta Malbec, 2015
Angelica Vineyard: aluvial origin.
Roasted & Braised Beef Short Rib Enchiladas
With a Spicy Mole Sauce
Catena Appellation San Carlos Cabernet Franc, 2015
Mendoza Province, Argentina
'Herbinated' & Grilled Beef Tenderloin
Served with Grilled Baby Carrots, Goat Cheese, Arugula, Parsley, Crispy Garlic Chips & Berry Chimichurri
Catena Alta Cabernet Sauvignon, 2015
Lujan de Cuyo Region, Argentina
Blueberry Chocolate Truffle
Fresh Berries, Mocha Dulce De Leche & Crème Chantilly
Catena Malbec La Consulta 2013
La Consulta district in San Carlos

Restaurant Hours
Sunday Brunch: 11:00-2:30
Mon - Tues: Closed
Wed: 5:30-9:00
Thurs - Sat: 5:30-10:00
Bar Hours
Wed - Sat: 4:30 - 11:00+